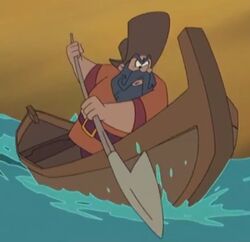 Captain Ahab is was a notorious whaler who fought against Moby Dick.
Background
Edit
Ahab only appeared in a story of Moby Dick narrated by the mother whale. He was defeated by Moby Dick. It is unknown if Moby Dick survived the battle.
Appearances
Edit
Note: This character does not speak. Therefore, he does not have any dialogue.
The White Whale (first appearance)